We may well remember the moment when the world's most popular instant messenger, which is still WhatsApp, suffered due to changes in privacy policy. This resonated so widely that people at the time began to look for alternatives en masse. At that time, at the beginning of 2021, Signal had gained millions of users. The current president of the company decided to disclose information about the costs that would have to be incurred every year to keep the "private" instant messenger running.
Although almost all instant messengers, such as WhatsApp, are free to use for users, the creators have to incur huge costs to maintain the services. There is not much talk about fees in this area, but the president of the Signal Foundation decided to share this information.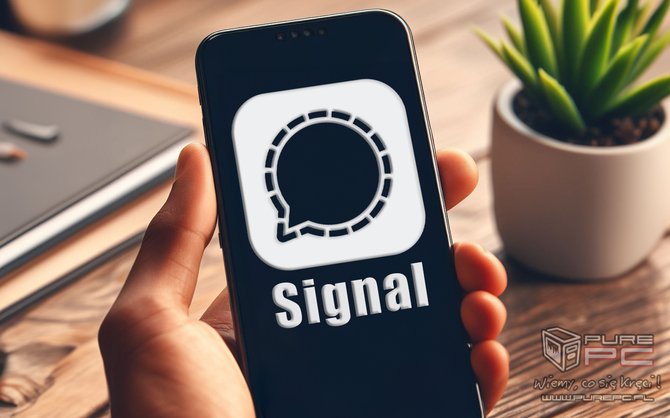 How to transfer WhatsApp data from Android smartphone to iPhone iOS? Step by step guide
The current president of the Signal Foundation is Meredith Whitaker. Although she previously worked at Google for 13 years, she was the one who launched the Google Walkouts movement, in which 20,000 people participated. The employees protested, among other things, against monitoring of users by Mountain View Giant. Some time later, after her release, she took up her current position on the Board of Directors of the Signal Foundation. The Signal mobile app allows us to send encrypted messages, so that only we and the interlocutor can access them. Like most services, this one is free for users, but its creators have to pay for it. Other companies don't brag about their expenses, because it is, in a sense, the price companies pay for another currency – user data. But these amounts turned out to be higher than one might expect.
Precise Signal Foundation – Meredith Whitaker
WhatsApp not as secure as perceived? Very disturbing information has emerged
In 2023, $40 million was needed to maintain the Signal instant messaging software. By 2025, this amount is scheduled to increase by another 10 million. The Signal Foundation is a non-profit organization, so users and other donors make voluntary contributions to maintain the services. Despite this fact, the messenger performs well among giants like WhatsApp and Messenger from Meta. The detailed spending data is equally interesting: $14 million is spent annually on network infrastructure (i.e. paying for servers, etc.), and voice and video communications alone require another $1.7 million (20 petabytes of data are used annually). What is even more interesting is that mobile network operators charge $6 million a year for sending verification codes via SMS to users (costs have risen because companies want to compensate for the lack of "customers"). The staff cost is about $19 million. However, costs are constantly rising, and user donations cover only 25% of total expenses. Therefore, the company must look for solutions to ensure that the service works.
Source: Wired
Echo Richards embodies a personality that is a delightful contradiction: a humble musicaholic who never brags about her expansive knowledge of both classic and contemporary tunes. Infuriatingly modest, one would never know from a mere conversation how deeply entrenched she is in the world of music. This passion seamlessly translates into her problem-solving skills, with Echo often drawing inspiration from melodies and rhythms. A voracious reader, she dives deep into literature, using stories to influence her own hardcore writing. Her spirited advocacy for alcohol isn't about mere indulgence, but about celebrating life's poignant moments.