Microsoft, since the "boom" of ChatGPT-related services, has been trying to use its solution wherever possible. First, Bing is powered by an improved version of the language model – GPT 3.5. This is how Bing Search was born, which has been used by over a million people to date. Subsequently, Bing AI services were integrated with the Microsoft Edge browser and Skype. So it's time to add them to Windows 11.
Microsoft tries to implement its solutions in all its services. Thanks to the latest system update, Bing AI services will be integrated with Windows 11. However, there are many changes that you might expect.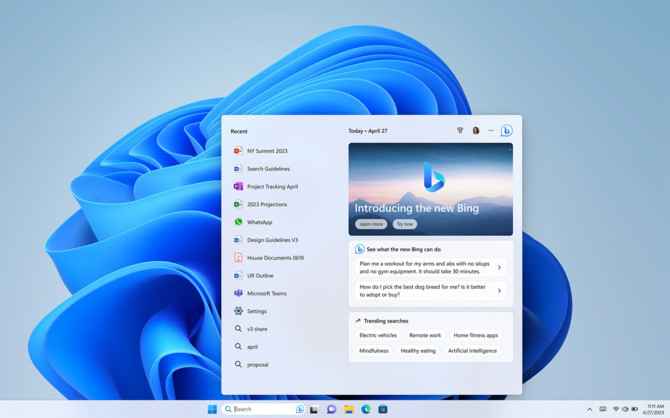 Windows 11 – There's a new File Explorer coming. This time the changes will concern viewing images
It cannot be denied that Microsoft is following the momentum and is expanding its AI-based services on an ever-increasing scale. Although it seems that these solutions still need to be polished, this is not an obstacle for the company to introduce them further into the final products. Soon, right on the Windows 11 taskbar, we will be able to see a search box that will be connected directly to the Bing Search service. This gives us an insight into the new command center that the manufacturer has prepared. Thus, the possibilities will be available as in a browser: ask questions, search for information or talk to a chatbot. Currently, if someone has access to Bing Search, they will be able to use this news immediately after downloading the update. All other users must wait for the service to become available or sign up for a waiting list.
Windows 11 will be enriched with a new feature. Lockdowns will get easier
Another new (although for the time being for testers) introduced is the Phone Link application already known to Android owners. Through it, we will connect the iPhone directly to Windows and access many functions. So we will be able to reply to messages, receive notifications or make calls without any problems. In addition, there is already provided integration of the "Photos" application with iCloud, so owners of Apple smartphones should be satisfied. For owners of any of the Samsung models, you can now turn on the hotspot from your smartphone by clicking on the option in the list of available Wi-Fi networks. In addition, the Recent Websites function is available, which will allow you to transfer browser sessions from your mobile device to your computer (this also applies to Samsung smartphones). Windows Studio Effects is also integrated into the taskbar. We'll now turn on effects like eye contact, background blur, and auto crop in one click.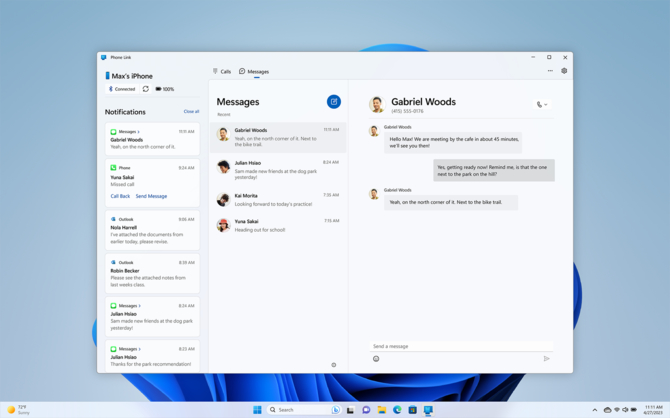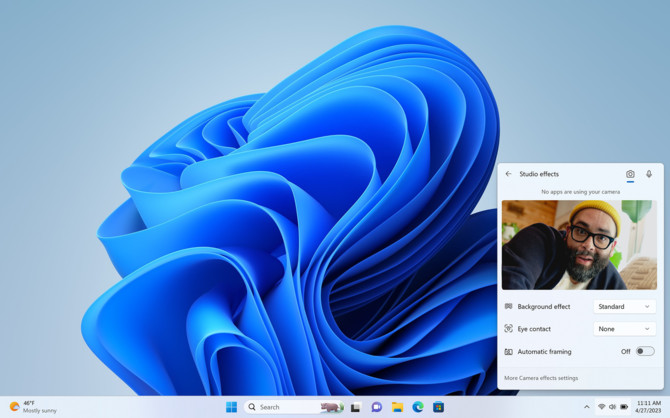 Microsoft is changing the way Windows 11 is updated. We should be happy
Microsoft Teams also gained access to the aforementioned Ribbon. The manufacturer states that the whole thing is now more functional and we have access to a quick video preview or start a live chat. Quick Assist will now open faster by adding it to the Start menu. There is also a new indicator that highlights icons or any other element on the screen. The changes also affected the widgets. From now on, we can use Phone Link, Xbox Game Pass, and Microsoft partners (such as Meta and Spotify) as one of them. Owners of devices with a touch screen can use the taskbar masking function and new gestures, which will certainly make it easier to navigate around the system.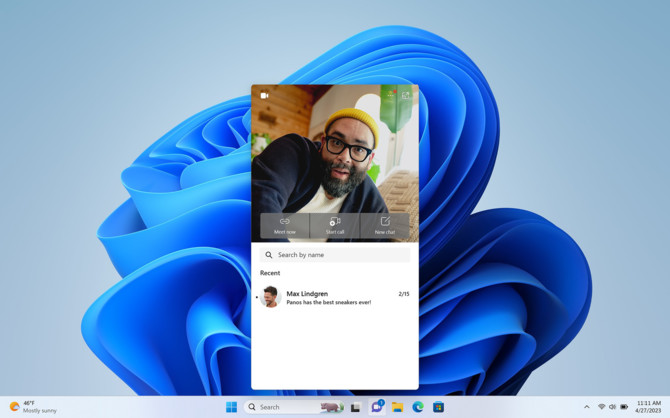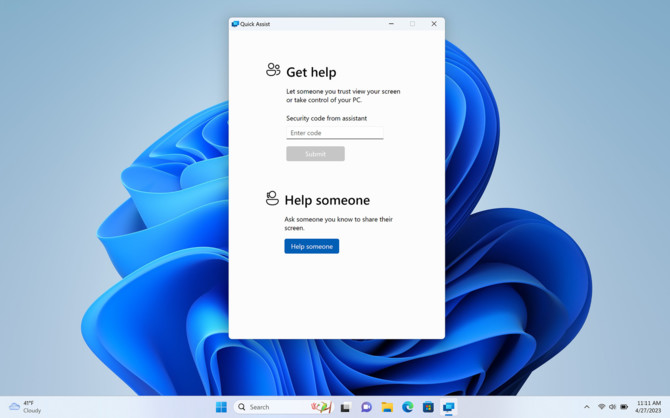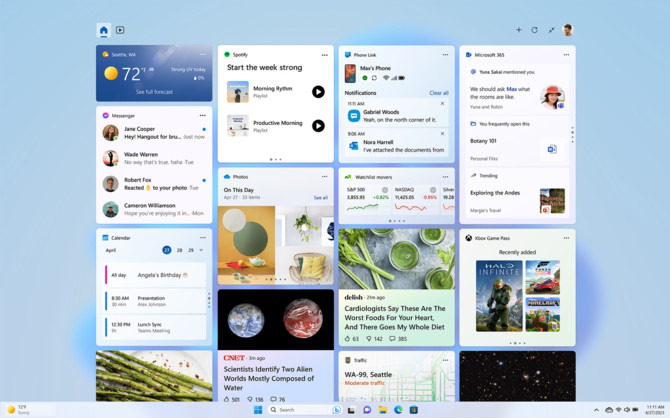 Windows 11 can soon control RGB LED lighting on its own. No additional software is needed?
Screen snipping tool now has the function of recording what we see and editing the screenshots later. Sharing options have also been improved. A novelty that all programmers will certainly enjoy (or at least those who use it for this purpose) – in Notepad we now have the ability to open new tabs. However, a very beneficial change affected the blind. Microsoft has added support for many braille displays in addition to specially designed HumanWare displays. Narrator functionality has also been improved to support these solutions and is designed to provide easier support for additional extensions. It's good that the manufacturer also focuses on such aspects.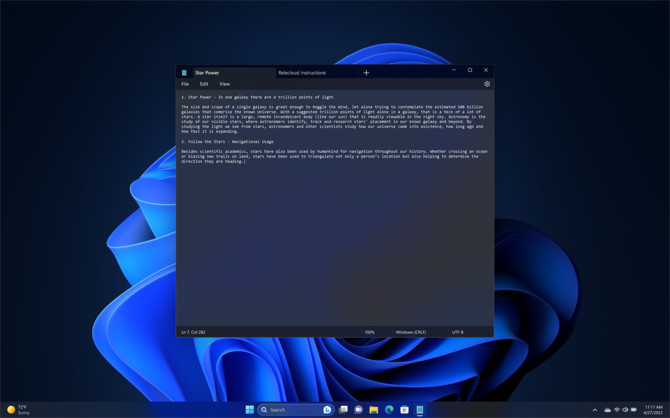 tiny11 – A modded version of Windows 11 that will work even on older devices
In the settings we now find customized options and recommendations for making the most of the power. Perhaps this is due to the company's continued activities aimed at reducing carbon dioxide emissions. For those using Azure Active Directory (AAD), artificial intelligence algorithms have been implemented into the Start menu to help display relevant content. The functions are to help you prepare for meetings faster or access shared files. The company has also prepared a brand new Windows 365 app, which is available in the Windows Store. It allows you to use purchased computers in the cloud and switch between them and local equipment faster. And this is all the news that Microsoft has given us.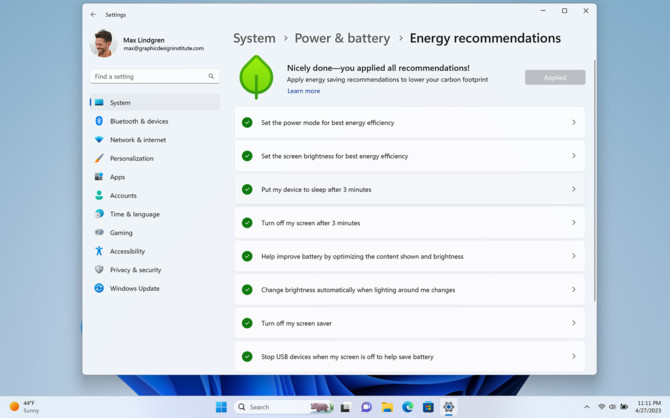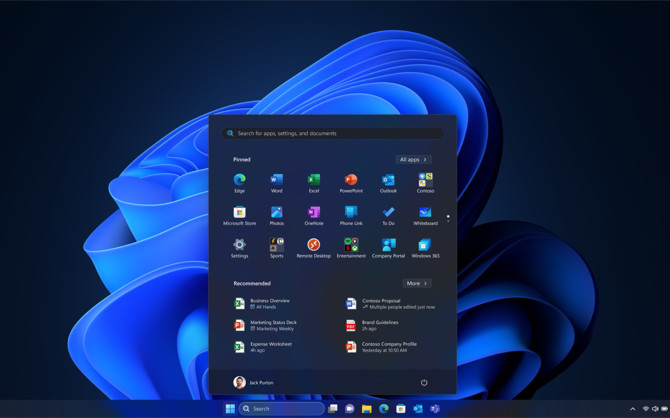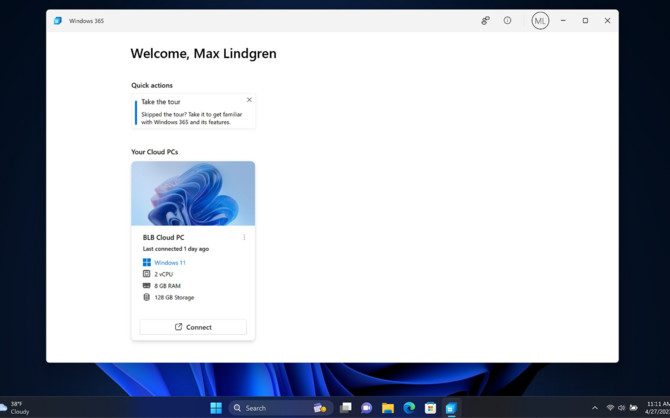 Source: Microsoft
"Prone to fits of apathy. Introvert. Award-winning internet evangelist. Extreme beer expert."