Vladimir Putin ordered Defense Minister Sergei Shoigu to "cease fire" and declare a temporary "ceasefire" in Ukraine. Reuters reported that it will be in effect for 36 hours. Moscow called on the Ukrainian side to announce whether it intends to respect the temporary cessation of the conflict and "allow people" to hold Christmas gatherings. Mykhailo Podolak, advisor to the President of Ukraine, responded to the proposal.
Putin's decision to cease fire during Orthodox Christmas follows an appeal from the Russian Orthodox Church.
Earlier on Thursday, the head of the Russian Church, Patriarch Kirill, called for a "holiday truce" between Russia and Ukraine, lasting from noon on Friday, January 6, until midnight on Saturday, January 7, so that Orthodox Christians can attend. Christmas services.
According to the Julian calendar, the Orthodox celebrate Christmas on January 7th.
Ukraine rejected Kirill's appeal
Ukraine's Interfax news agency reported that in the same statement Kirill described Russia's invasion of Ukraine as an "internal conflict".
Mykhailo Podolak, advisor to the President of Ukraine, responded to the priest's idea, saying it was a "cynical trap".
"The Russian Orthodox Church is not an authority for Orthodoxy in the world and acts as a warmonger, therefore its statement about the alleged Christmas truce is a cynical snare and an element of contempt," he wrote on Twitter.
Podolak's response to Putin
In a later entry, Podolak also referred to Putin's proposal.
"First – Ukraine does not attack foreign lands and does not kill civilians as Russia does. Ukraine only kills members of the occupying army on its territory. Second – the Russian Federation must leave the occupied territories. Only then will it have a 'temporary armistice'" – by Mykhailo Podolak.
"Keep the hypocrisy to yourself," the politician added.
On Thursday, the General Staff of the Ukrainian Armed Forces said that the Russians had lost about 810 soldiers, along with three tanks, an aircraft and a helicopter, during the past 24 hours. These are among the highest daily losses of the aggressor since the beginning of the war in Ukraine.
In more than 10 months of war, the Russians have already lost – according to information from Ukrainian staff – more than 109,000 soldiers. As well as soldiers 3041 tanks, 284 aircraft, 271 helicopters, 2051 artillery systems, 1844 drones and 6108 armored vehicles.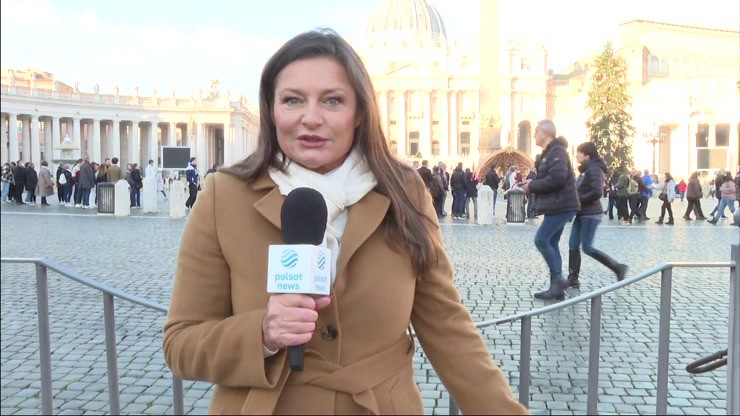 wka/dk/polsatnews.pl
Read more
"Coffee enthusiast. Troublemaker. Incurable introvert. Subtly charming twitter scholar. Award-winning social mediaholic. Internet buff."