If someone admitted that they bought a Jaguar F-Type just for the looks, I would totally understand. However, it is clear that Jaguar did the facelift not because it wanted to, but because it had to.
Admiration for the F-Type has been flowing since the very beginning of the model's existence, even before the facelift. While testing the older model, Mariusz Zmyslowski noted that "Jaguar has not yet managed to create an unattractive sports car. From the XK120 to the modern machines – each reflects the style of its era and is simply very well drawn." Now the F-Type is just a masterpiece.
The F-Type has always had perfect proportions, and if you don't know why it's important, just look at the various models. However, before the facelift, the car was very "smiling", just like a Mercedes SLS for example. It all seemed fine, but it didn't fit in with the rest of the Jaguar lineup.
Now that has changed. It was enough to replace the headlights, which now had a distinctive ski shape, and define the bonnet inlets more aggressively, and the F-Type became the ultimate car for the punk/playboy. He turns heads everywhere he goes, looks like a million bucks and won't get old anytime soon.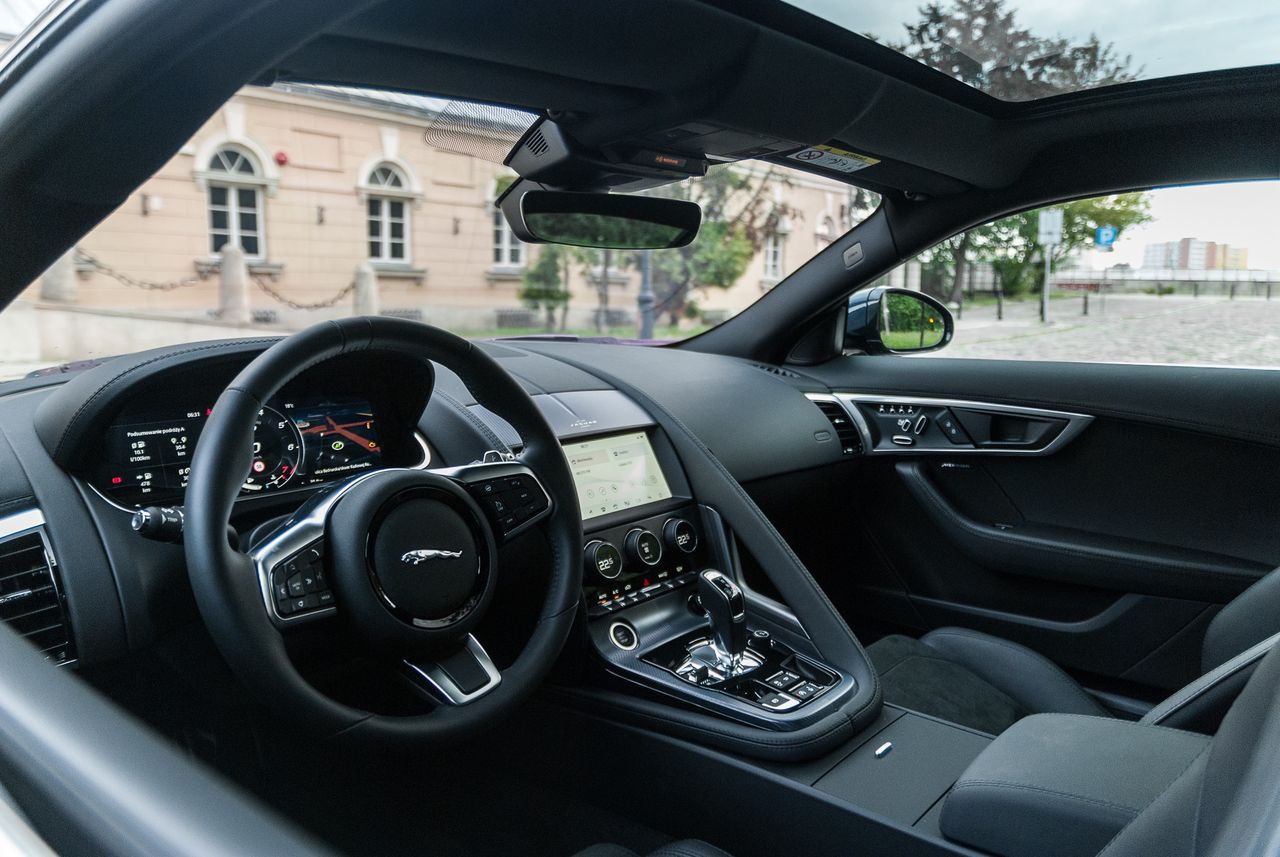 However, there is one big "but". Aside from that, not much has changed. Instead of clocks, we now have a 12-inch screen, which is already found in the XE for example. Time is known to pass slower in the sports coupe segment, but the differences compared to even the 10-year-old (!) F-Type are not particularly striking. However, regarding electronics, we have Android Auto or an application provided by the manufacturer. Fortunately, the entire interior layout is very reasonable, and being 180cm tall I fit perfectly in the cabin. The lack of false seats at the back results in a boot capacity of 336 litres, which is more than, say, a Supra. Sound insulation is sparse, and in some parts the asphalt seems to no longer exist.
This isn't particularly important, because I don't see the F-Type as the only car in the family. However, we're happy to have a smaller engine, allowing us to lower the entry point for owning such a car, and really – two liters under the bonnet is nothing to be ashamed of.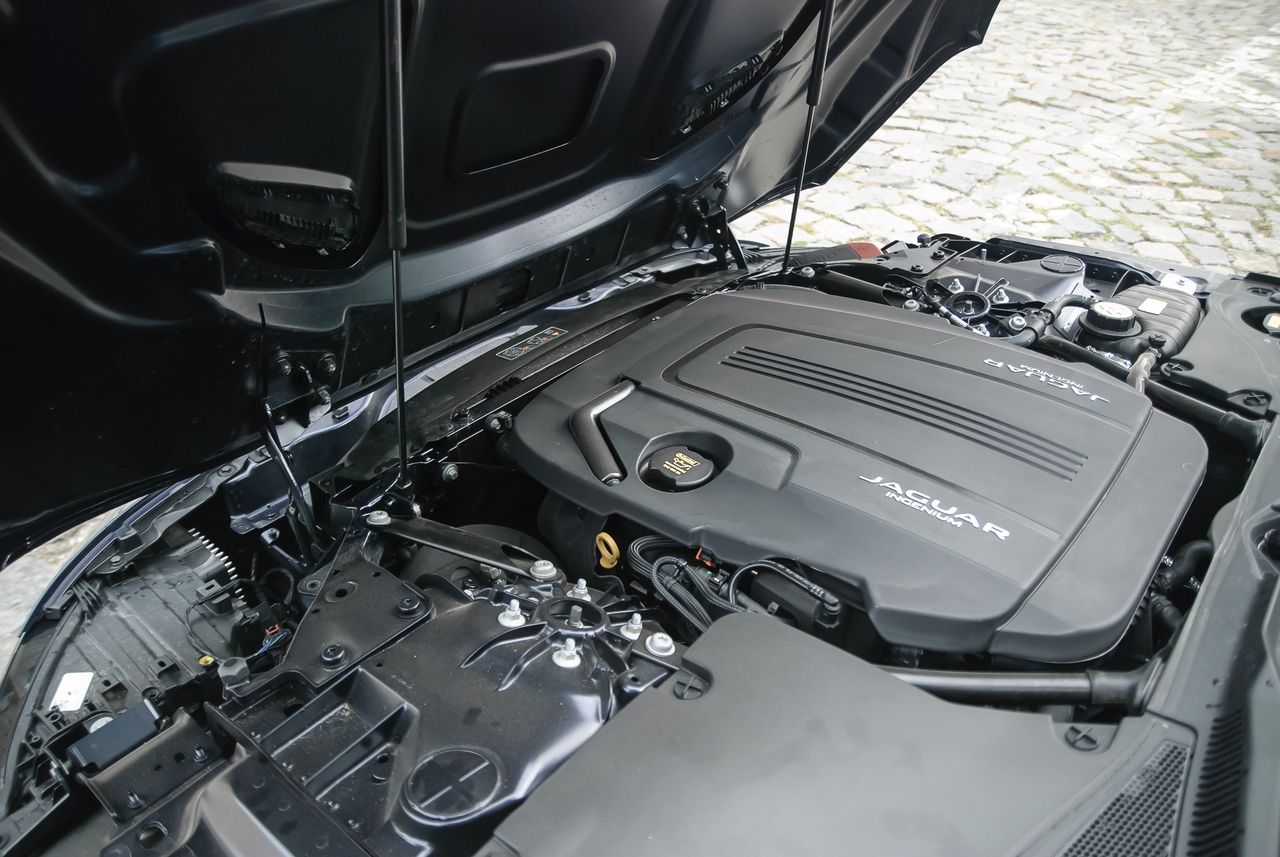 Especially since we have 300 PS and 400 Nm available at 1,500 rpm, but only up to 4,500 rpm. The car rarely uses the "tops" of the tachometer. This results in acceleration from 0 to 100 km/h in 5.7 seconds, which is very low on paper. Worse than a Supra or 718 Boxster. On the street you can ignore the half-second difference.
The Ingenium family modules have a very distinct way of working. The automatic transmission stubbornly tries to keep the speed below 1,500 rpm, and rarely downshifts during acceleration. This also translates, in part, into disastrous fuel consumption for a 2-liter, four-cylinder engine. It is difficult to reach less than 10 liters per hundred kilometers in the city.
Jaguar F-Type with 2.0 engine – fuel consumption
city
10.8 l/100 km
Autostrada (140 km/h)
9.8 l/100 km
Highway (120 km/h)
7.8 l/100 km
National Road (90 km/h)
6.8 l/100 km
Fortunately, after engaging Sport mode, the gearbox shifts to three speeds, the engine finally shows its predatory nature, and the exhaust sounds like the best four-cylinder engine. There are even gunshots, and in the end it turns out to be a sports car. However, there is no ideal golden mean here. Either sharp or muddy.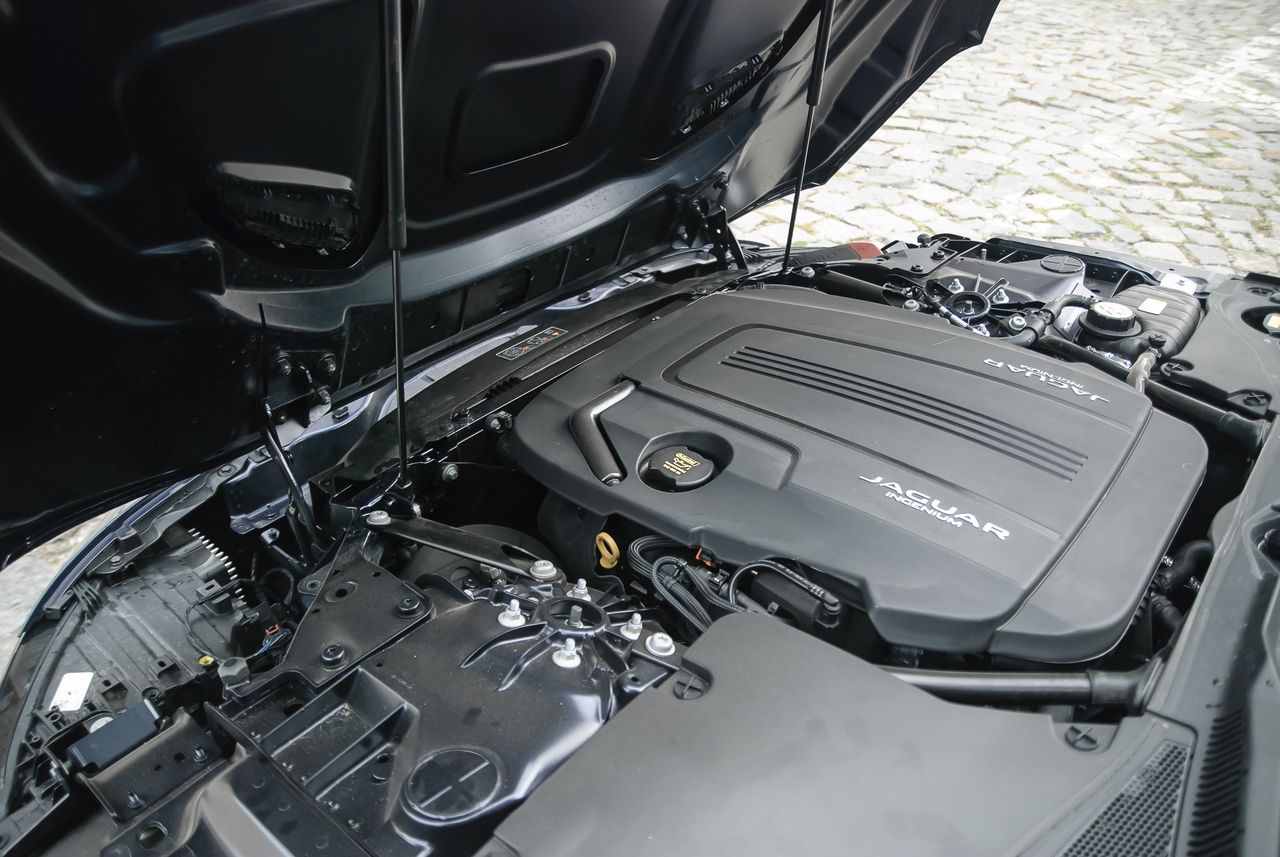 Especially since people expecting a GT car might be surprised. Jaguar targeted the V8-powered F-Type at the segment between the Boxster and the 911, so with the smaller engine we have a very solid car, without a tendency to come out with a heavy, almost glued front end. road. However, it should be noted that the steering system itself is not as overloaded with information as, for example, the one found in the Mazda MX-5. That can be said It's good, but it's only good.
I must say directly: the car looks amazing, and the creators use this point to increase the price. I will leave aside the issue of more than 600,000.PLN for the V8 version, because there will be no such cars, at least from Jaguar, so this is really the last call. But 362 thousand PLN for a four-cylinder is a bit excessive.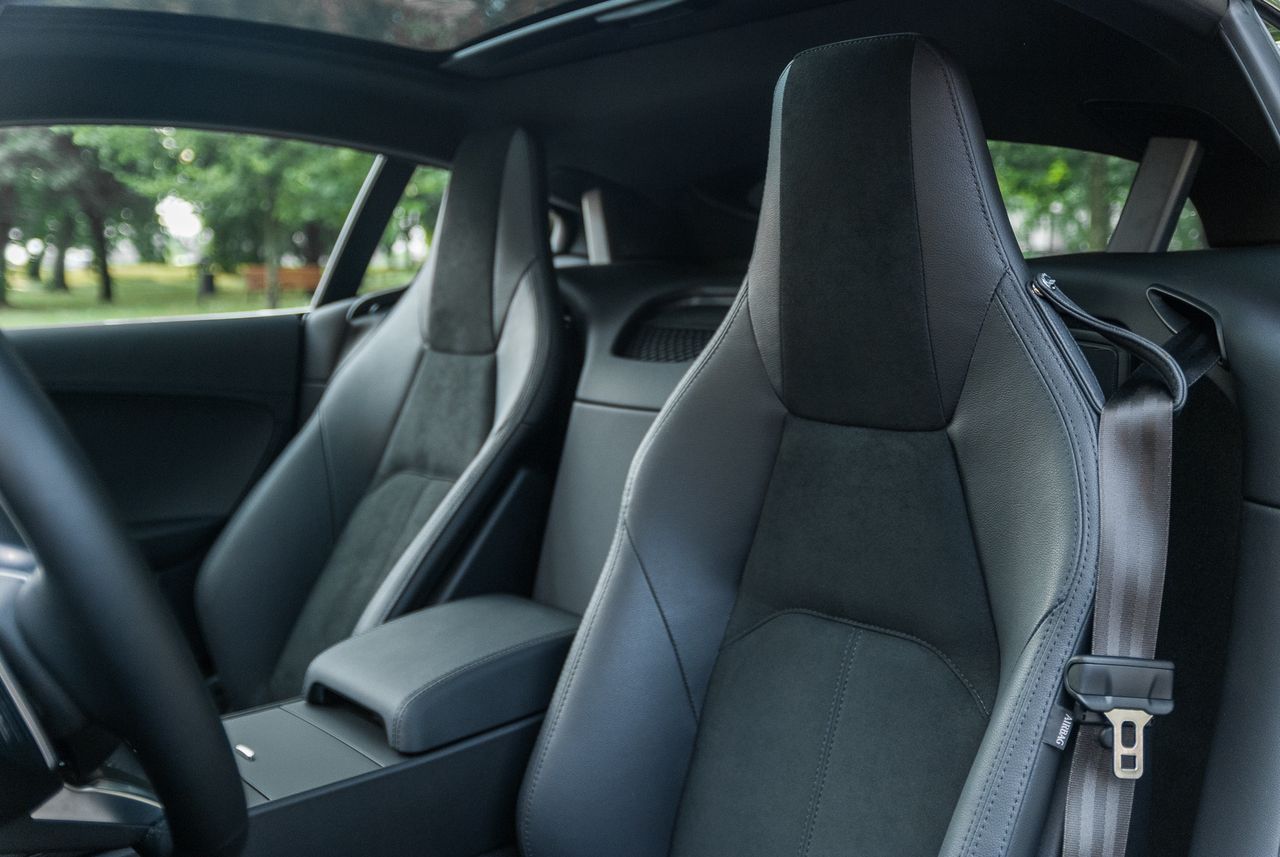 Do you want a great-driving coupe that turns heads? Here you go – a Toyota Supra costs around PLN 230,000. Zloty. In fact, for the price of a Jaguar, you can buy it with a six-cylinder engine from BMW. The price of the four-cylinder 718 Boxster is PLN 277,000. PLN, which leaves a lot of wiggle room in terms of accessories. It is similar to the Alpine A110 and BMW 2 Series, already at the first stage of initiation into the letter M – M240 xDrive. Or in other words: 362 thousand. PLN is very close to M2, and here the choice is clear.

Our rating Jaguar F-Type 2.0:
9/ 10
Negatives
362 thousand PLN is kind of an exaggeration

Ingenium engines simply burn too much fuel

The facelift did not bring any major changes to the interior
Jaguar F-Type Coupe Facelifting MY21 2.0 i4 Turbo 300KM 221kW od 2020

Type of drive unit
Combustion engine
Internal combustion engine capacity
1997 cc
Fuel type
Gas
Driving type
Ass
moving in
Automatic, 8 speeds
Maximum power
300 hp at 5500 rpm
Maximum torque
400 Nm at 1500-4500 rpm
Acceleration from 0 to 100 km/h
5.7 seconds
maximum speed
250 km/h
Fuel tank capacity
63 litres
Trunk capacity
336/‒ L
Echo Richards embodies a personality that is a delightful contradiction: a humble musicaholic who never brags about her expansive knowledge of both classic and contemporary tunes. Infuriatingly modest, one would never know from a mere conversation how deeply entrenched she is in the world of music. This passion seamlessly translates into her problem-solving skills, with Echo often drawing inspiration from melodies and rhythms. A voracious reader, she dives deep into literature, using stories to influence her own hardcore writing. Her spirited advocacy for alcohol isn't about mere indulgence, but about celebrating life's poignant moments.