On October 20, the German Bundestag passed a bill to significantly increase road and highway user fees for trucks. The increase is expected to reach 83%. For vehicles meeting the Euro VI standard, up to 35.4 cents per kilometre. However, this is not the end, because from July 2024, the fee will also apply to trucks weighing up to 3.5 tons. Currently, fees are only paid for cars weighing more than 7.5 tons, DW reports.
The transportation industry is in shock after Germany's decision
Deutsche Welle spoke about this topic with representatives of the Polish transport industry. Piotr Majdziak, from the board of directors of shipping company Magtrans, says directly that he is "very concerned and nervous" about the change. – For transport companies, the more than 80% increase in motorway tolls in Germany comes as a shock – he declares.
The rest of the article is below the video
See also: There aren't a million electric cars on the road. "We have to change our priorities"
Majdziak, who is also a member of the Board of Directors of Transport i Logistyka Polska, emphasized that the increase will take place "month after month". – There is no time for conversations with customers and making accurate calculations – he points out.
This means that the transportation industry may have to raise prices for its customers. Such change should spread over time, Majdziak adds. His company will have to allocate 18 million Polish zlotys annually for this purpose to cover the costs of driving on German highways.. In his opinion, many companies in the industry will not be profitable because of this.

Piotr Magdziak and Krzysztof Babiński – the owner of a shipping company from Pomeranian province – believe that the increases will be passed on to the customers of these companies. Price increases may reach 8-10%. Ultimately, this may also affect the prices of products for consumers.
Highway tolls increased in Germany. Austria will be next
– The increase is very large. I don't know if the Germans even realize how much of an impact this would have on their economy and the rest of Europe – says Babinski in an interview with Deutsche Welle. As DW points out, this reform is also being criticized by the German transport industry. In this country, 85 percent of goods are transported by trucks.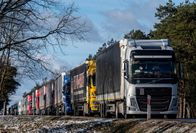 Germany is expected to receive an additional approximately €30.5 billion in budget revenue from the tariff increase in 2024-2027. The money is scheduled to be spent on infrastructure development. DW adds that another country preparing for a similar change in regulations is Austria, which plans to introduce gradual increases in fees.

Rate the quality of our article:
Your feedback helps us create better content.
Echo Richards embodies a personality that is a delightful contradiction: a humble musicaholic who never brags about her expansive knowledge of both classic and contemporary tunes. Infuriatingly modest, one would never know from a mere conversation how deeply entrenched she is in the world of music. This passion seamlessly translates into her problem-solving skills, with Echo often drawing inspiration from melodies and rhythms. A voracious reader, she dives deep into literature, using stories to influence her own hardcore writing. Her spirited advocacy for alcohol isn't about mere indulgence, but about celebrating life's poignant moments.