Microsoft has just confirmed the latest leaks and invited gamers to Xbox Developer_Direct. This is a special event, thanks to which we will receive a series of news about upcoming games heading to Xbox and PC.
At the beginning of the week, we reported on the news presented by Windows Central, and now we have received the official announcement of the event. Microsoft has a lot to show in 2023, so the company will be holding a special event soon.
On January 25 at 21:00 Xbox Developer_Direct will be held, a presentation during which we will receive a lot of details about games coming to Xbox and PC.
Featuring game developers from studios like Arkane Austin, Mojang Studios, Turn 10 Studios, and ZeniMax Online Studios, Developer_Direct will focus on big features, expanded gameplay offerings, and the latest news on upcoming Xbox games over the next few months, including The Elder Scrolls Online, Forza Motorsport , Minecraft Legends and Redfall.
What can we expect? Microsoft confirms the details:
The Elder Scrolls Online: Studio Director Matt Firor will reveal the major update for Chapter 2023, including the latest regions of Tamriel to become playable in ESO, as well as a major new feature coming in the game's biggest update of the year. Right after Developer_Direct, there will be a fully standalone ESO Chapter Reveal event, hosted by Zenimax Online Studios, that will provide all the in-depth information ESO players want to know.

Forza Motorsports: The Turn 10 Studios team has been hard at work bringing fans to the next generation of Forza Motorsport, built from the ground up to take advantage of the Xbox Series X | S. Forza Motorsport is back and we can't wait to share more game details and exciting new details.

Minecraft Legends: Mojang Studios will provide an inside look at the multiplayer PvP experience in Minecraft Legends – the next action and strategy game from the creators of Minecraft. Developed in partnership with Blackbird Interactive and launched this Spring, don't miss exclusive gameplay footage on Developer_Direct.

Redfall: The brains behind Dishonored and Prey, Arkane Austin, will show you a few minutes of gameplay from the upcoming FPS. Developer_Direct will reveal single and multiplayer gameplay, showcasing more of the way you and your bloodthirsty vampire friends will battle on picturesque Redvale Island, Massachusetts. Fans can expect to learn more about combat, customization, bosses, the open world, and more.
Microsoft confirmed that we will see four productions during the event, but the company immediately reassured Starfield fans – the game will receive a standalone show! As you can see, the site needs enough space for the developers to talk about the title size.
Players can also expect "surprises", However … It is currently difficult to say what attractions Microsoft has prepared. Maybe we'll get release dates for some of the previously announced games headed to Xbox Game Pass?
The broadcast will receive Polish subtitles.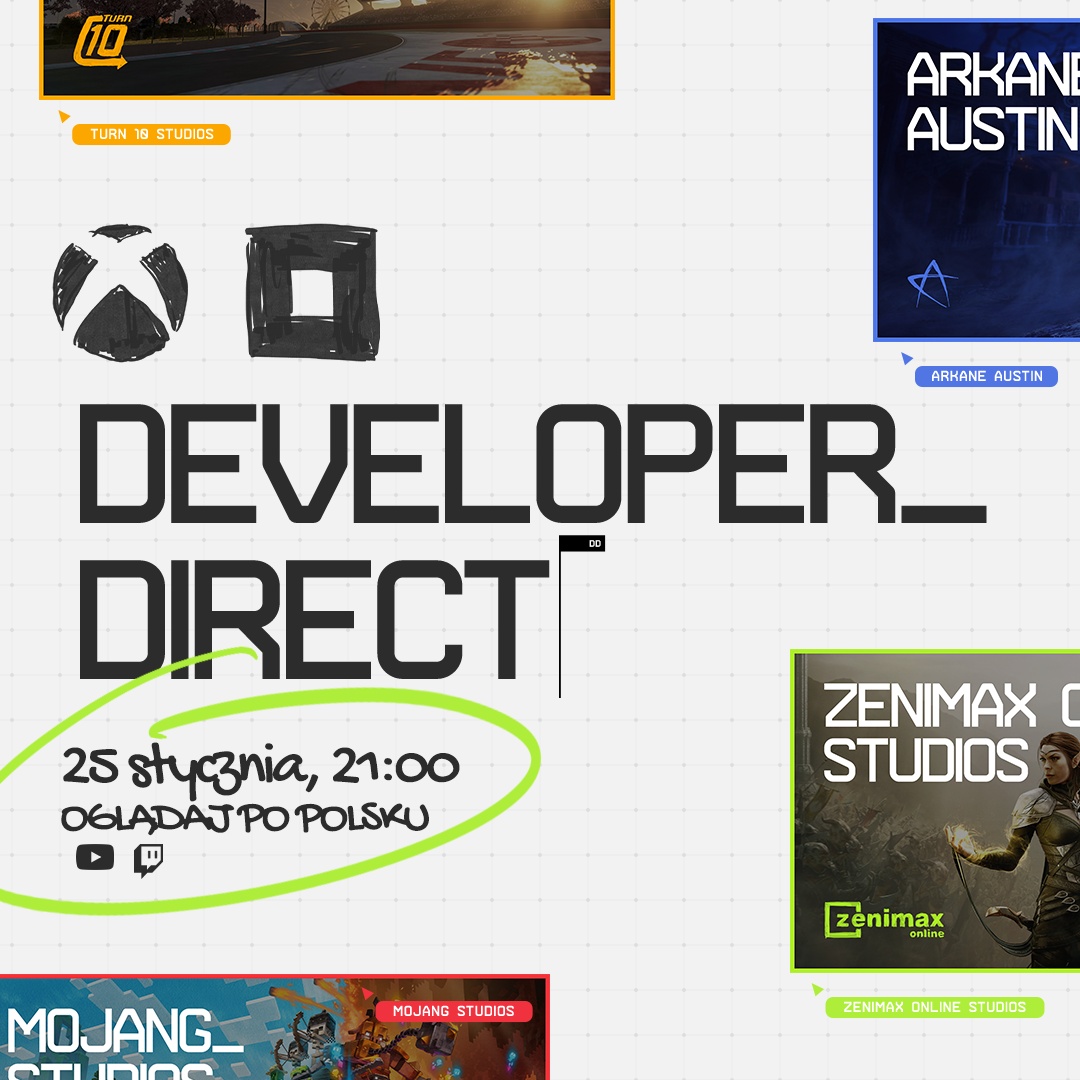 "Prone to fits of apathy. Introvert. Award-winning internet evangelist. Extreme beer expert."