As Biden has said, sending Abrams tanks into Ukraine should be seen as a "broader Allied effort" that shows there is still unity against the Russian invasion.
"America, along with its partners around the world, is working together to ensure that the Ukrainian people are in the strongest position to defend their country," Biden said. "The United States and Europe are completely united," he added.
The United States will send Abrams tanks to Ukraine
When announcing the decision, the US president emphasized that 31 Abrams tanks are one battalion. He added that in addition to the machines, Kyiv will receive the necessary equipment for their maintenance. "We will train the Ukrainian forces as soon as possible," he added.
The US Presidential Administration, in turn, said that the transfer of the Abrams family "will take months, not weeks."
British Prime Minister Rishi Sunak said that "international partners have an opportunity to accelerate efforts to support Ukraine in its conflict with Russia."
The value of the machines is 400 million dollars
On Wednesday, Bloomberg reporter Jennifer Jacobs reported that the United States will send 31 M1 Abrams battle tanks to Ukraine as part of a $400 million deal.
Earlier, Bloomberg and other media reported that the tanks will be purchased for Ukraine and will not come from US warehouses, and their delivery may take months.
Pentagon officials have been expressing doubts about sending such modern equipment to Ukraine. He was afraid that Kyiv would not be able to use American tanks due to the complexity of the machines and the tedious training in their use.
a look: Germany sends tanks to Ukraine. There is a response from Russia
"The Abrams is a powerful system" but at the same time "it is very expensive to operate, complex to maintain, requires large amounts of fuel and a lot of training."
And White House Press Secretary Karen Jean-Pierre tweeted on Wednesday 17th that the US president spoke with the heads of several European countries – French President Emmanuel Macron, German Chancellor Olaf Schultz, Italian Prime Minister Giorgia Meloni and British Prime Minister Rishi Sunak.
The talks focused on "close coordination in support of Ukraine".
Representatives of the White House announced that talks with the national security advisers of the leaders of the "transatlantic quartet", that is, the United States, Britain, France and Germany, have also been held in Washington since Tuesday and will continue tomorrow, Wednesday. Their topic is also assistance to Ukraine.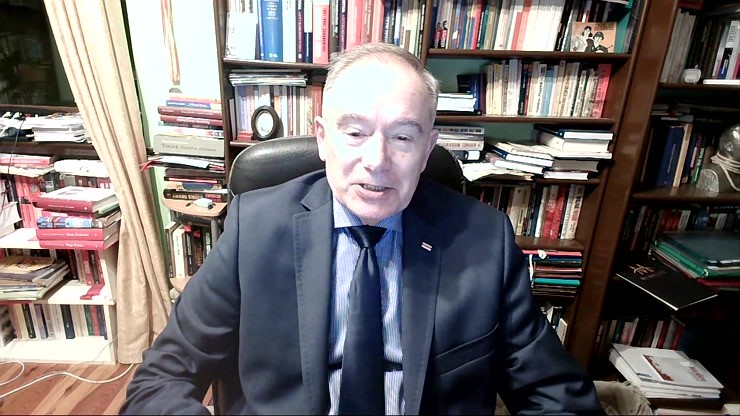 Reuters also reported a telephone conversation between Ukrainian Defense Minister Oleksiy Reznikov and his American counterpart, Lloyd James Austin. "More good news will be announced soon," Reznikov wrote on Twitter.
Tanks for Ukraine. The Germans will send the Panthers there
Earlier the same day, the German government announced that it would supply Ukraine with 14 Leopard 2 tanks. Kyiv has ordered at least 300 main battle tanks and regards their delivery as a breakthrough aid in the conflict with Russia.
In addition to the machines belonging to the Bundeswehr, permission was also issued to supply Ukraine with Tigers that are in service with other European countries.
– This is the result of consultations with our allies. I wanted to say that it is important and right that we did not allow ourselves to be hated, but we continue to help Ukraine in this way.
a look: Germany will deliver Leopard tanks to Ukraine. Government approval in Berlin
The German authorities plan to complete two battalions of tanks (116 vehicles), which will include Leopard 2 tanks. "In the first step, we will hand over a company of 14 Leopards. Other European partners will do this. Training of Ukrainian crews will soon begin in Germany.
Germany's agreement to send Leopard 2s to Ukraine is necessary, since that country is its producer. So far, Germany has claimed that it will not prevent the transfer of these military vehicles to other countries that possess them, but it was not certain whether it would make the move itself.
Germany was pressured to make itself known and support Kyiv, among other things, by Poland. Our authorities are among those who form an alliance for the Panthers to fight the Ukrainians.
Thanks to Poland from the head of the Ministry of Foreign Affairs of Ukraine
Dmytro Kuleba, the head of Ukraine's Foreign Ministry, wrote on Twitter, "I spoke with (Foreign Minister – ed.) Zbigniew Rau and thanked Poland for being the first to publicly confirm the delivery of Leopard tanks to Ukraine."
"In this way, Poland made a decisive contribution to the formation of a coalition of tanks. And now we are faced with new tasks: Western fighters, sanctions and the implementation of the peace formula," Kuleba added.
"We also constantly cooperate with Polish partners to develop ties between Ukraine and Poland. Today we discussed the details of expanding and improving passenger and freight railways between our countries," said the Ukrainian minister.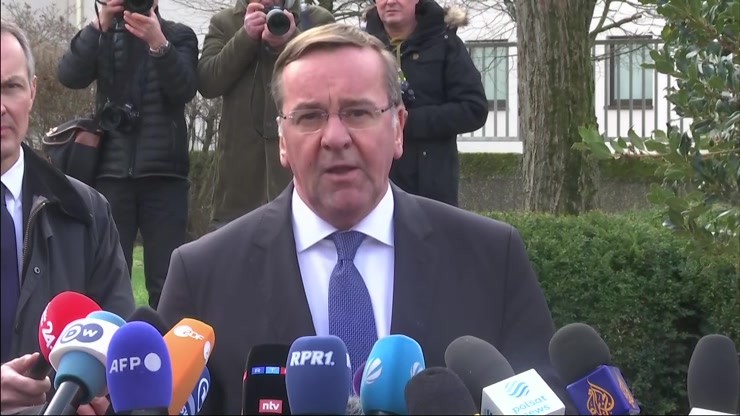 map / msm / polsatnews.pl
Read more
"Coffee enthusiast. Troublemaker. Incurable introvert. Subtly charming twitter scholar. Award-winning social mediaholic. Internet buff."