As we already know, very confidential data from Microsoft has recently been published. Thanks to them, we learned about the company's previous plans, including considering merging with Nintendo or buying another technology giant. Information has also emerged regarding the design of the updated version of the Xbox Series It turns out that the blame for everything is… the giant from Redmond.
As a result of widespread access to internal Microsoft documents, many interesting facts have been revealed. However, it turns out that the culprit in the whole situation is the company itself, and not the Federal Trade Commission (FTC), as was previously thought.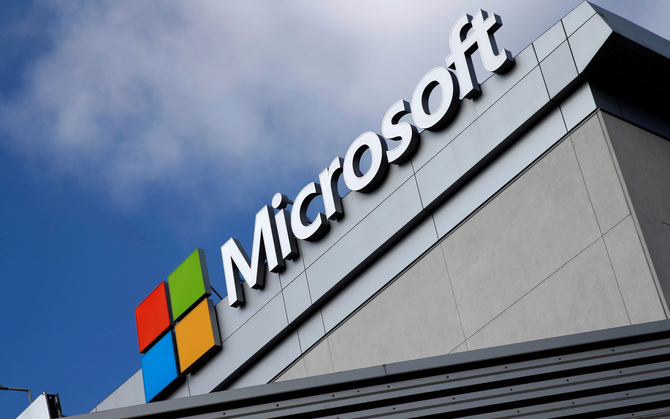 Microsoft wanted to acquire Nintendo and Warner Bros. The latest information reveals the company's previous plans
Regarding the leak of non-public documents, many people have begun to wonder whose fault it is for the general public to have access to them. Many blamed this imprudence in the process on the Federal Trade Commission (FTC), which conducted (and continues to take) actions aimed at blocking the merger of Activision Blizzard and Microsoft. However, Phil Spencer spoke out about this very quickly and said in a message on X that he regrets what happened and that a lot has changed since these documents were created. In return, the company will announce its actual current plans when it is ready to do so. In words addressed directly to employees, he stated that the company is solely responsible for this situation and will try to ensure that a similar situation does not occur again. This partially exonerated the FTC of the informal allegations, although full clarity came after the court's letter.
We've seen the conversation about old emails and documents. It's hard to see our team's work shared in this way because so much has changed and there's so much to be excited about now and in the future. We will share the real plans when we are ready.

– Phil Spencer (@XboxP3) September 19, 2023
Bethesda Softworks – We know what titles the Microsoft studio is currently working on. Among the productions: Dishonored 3
We learned from them that Microsoft itself, on September 14, 2023, released a poorly secured link to sensitive data that had unwittingly become available to anyone. Although the court requested certain documents, the Redmond giant made a big mistake because the document sent was not correct. After a quick analysis of the situation, the court removed the link. The correct documents must be submitted to the court by September 22, 2023. However, such serious negligence cannot be undone and Microsoft must now take into account all the consequences.
The FTC was not responsible for uploading Microsoft's plans for its games and consoles to the court's website. https://t.co/MspoQN1exL

– Douglas Farrar (@DouglasLFarrar) September 19, 2023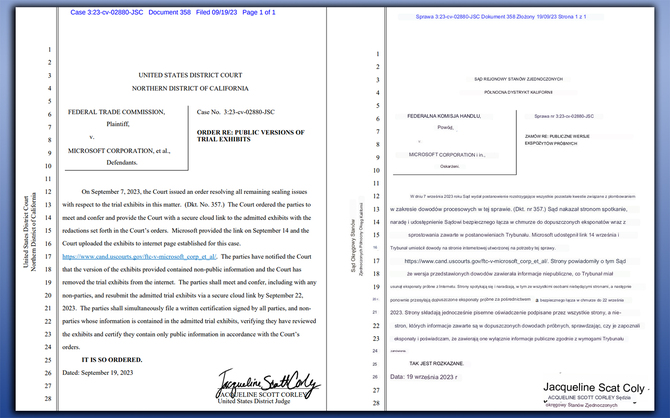 Court document with translation via Google Translate
Source: TheVerge, X @XboxP3 @DouglasLFarrar
"Prone to fits of apathy. Introvert. Award-winning internet evangelist. Extreme beer expert."