Amazon is expanding its relationship with Batman. The Prime Video platform recently acquired the "Batman: Caped Crusader" animated series, which was initially set to premiere on HBO Max. Now it's been revealed that Gotham City's Dark Knight will be haunting the site for a while longer. in
A full animated movie "Merry Little Batman" and an animated movie "Bat-Family" are being prepared
. Both are developed by Warner Bros. Studio. animation.
Batman animation for the whole family?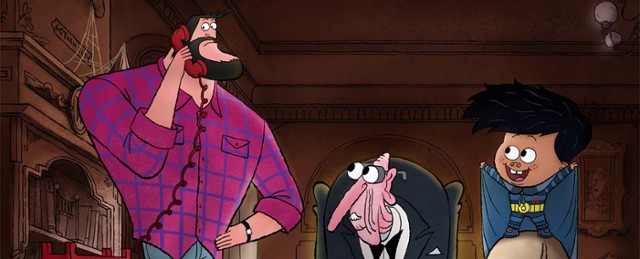 Batman: The Animated Series paved the way for the evolution of superhero stories and defined the Dark Knight for generations. "Batman: Caped Crusader" will undoubtedly continue this tradition – and with it "Merry Little Batman" and "Bat-Family."said Vernon Sanders, president of Amazon TV and MGM Studios. We are excited about the opportunity to work with Warner Bros. Animation, in which we'll set up a number of versions of the Batman story for Prime Video viewers.
Merry Little Batman is a family comedy. Its hero will be the son of Bruce Wayne, Damian, who will play the role of "little Batman" to save his home and Gotham from villains who want to destroy Christmas.
Mike Roth (Phineas and Ferb, Regular Show) directs from a screenplay by Morgan Evans.
The Bat-Family series will be a spin-off of the movie and will tell the adventures of Batman, Alfred, and Damian. They will be accompanied by a number of new tenants of the Wayne estate. Together they will struggle with the problems that accompany the life of a super-family.
From the dark cinema tone "Batman: Caped Crusader" to the comics "Merry Little Batman" and "Bat-Family," new projects will make There will be an animated Batman story for fans of all agesSam Register, President of Warner Bros. animation.
An animated Batman is looking for a new home
Recall: HBO Max commissioned the production of the series "Batman: Caped Crusader" in May 2021. Unfortunately, a year later, the platform announced that it would no longer show it as part of cost-cutting. Also canceled on the same day were "Merry Little Batman," "The Day the Earth Exploded: The Looney Tunes Movie," "Bye Bye Bunny: The Looney Tunes Musical," "Did It for the Holidays: A Steve Urkel Story." And a movie from the world of "The Amazing World of Gumball".
Fortunately, the producers of "Batman" got permission to find a new home for the series. Apparently, apart from Amazon, Apple TV +, Netflix and Hulu also fought for the rights to the project.
Ranking: The best action scenes from the Batman movies
"Batman" on the podcast I have a few comments
"Amateur social media maven. Pop cultureaholic. Troublemaker. Internet evangelist. Typical bacon ninja. Communicator. Zombie aficionado."