There have been other reports of Dwayne Johnson trying to take over the DC Universe. Back in December, there was information that the star had deliberately misled several Warner Bros. executives. regarding the financial results of Black Adam. Soon, more rumors appeared on the Internet, according to which The Rock wanted to take over the DC universe, using Henry Cavill, who returned to the role of Superman for a short time. Now The Wrap's Scott Mendelsohn and Omerto Gonzalez have determined that the actor's influence on DC development was greater, and one of his victims was Shazam Part II.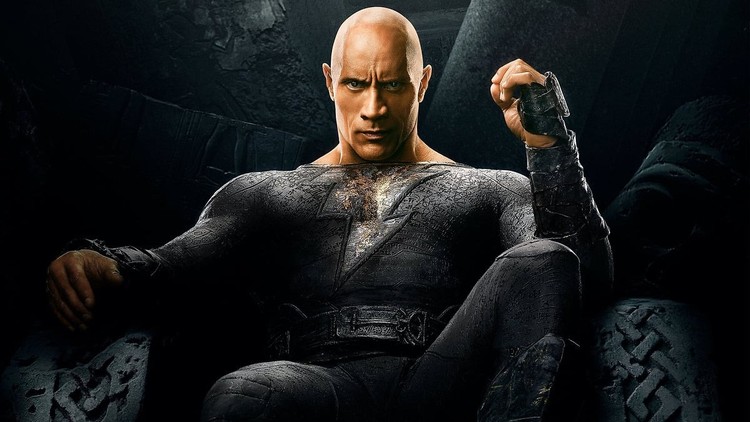 Dwayne Johnson had a negative impact on Black Adam and Shazam 2
A report by The Wrap stated that Black Adam's creators were planning a post-credits scene where Shazam would be recruited by Hawkman into the Justice Society of America. However, Dwayne Johnson rejected this idea, wanting to focus solely on bringing back Superman and making him Black Adam's greatest opponent. Eventually, this scene in modified form found its way to Shazam! Wrath of the Gods, in which two well-known characters from the TV series Peacemaker visit Shazam to recruit him to the team. The Rock didn't allow characters from Black Adam to be used in this scene either.
One source claims that Dwayne Johnson had a disruptive influence on both films and that his decisions contributed to the production's failure. He also notes that The Rock uses movies to build their own reputation, seeing themselves as a bigger star than the productions they're involved in.
Dwayne tries to sell himself as a bigger star than a movie star. She is one of the few people in the industry who always believes they are the most important in every situation and in every room.
The actor used the time promoting Black Adam not so much to advertise the movie itself, or to combine Black Adam and Shazam, as was the case in the comics, which was also the original intention of the creators to develop the universe, but his theory of a future clash with Henry Cavill's Superman. Then-DC Films president Walter Hamada objected to the star appearing in Man of Steel and Batman v Superman: Dawn of Justice, but Dwayne Johnson eventually got his way and convinced Warner Bros. for this idea.
Instead of making a movie, he wants to expand his brand and focus all the attention on himself.

By alienating people from the brand her character was born from and refusing to blend in with other established characters, [Johnson] It systematically crippled two chains and damaged the DC as a whole in the process.
Dwayne Johnson plans to build his own DC universe primarily based on Black Adam and Superman. But with so many issues at DC Films and Walter Hamada gone, Warner Bros. decided to leave. Discovery has chosen James Gunn and Peter Safran as new directors of the DC Universe, who go on to become the heads of DC Studios (successor to DC Films). The bosses have confirmed that they won't be giving up on Black Adam, but they don't have any plans for this character yet. With all of these reports, it's hard to expect John and Safran to want to work with Dwayne Johnson in the future.
"Amateur social media maven. Pop cultureaholic. Troublemaker. Internet evangelist. Typical bacon ninja. Communicator. Zombie aficionado."