Superman and Lois Lane's Choice! James Gunn made up his mind and picked a duo of actors who went through castings and auditions. David Korensweet and Rachel Brosnahan will star in Superman: Legacy. The film will be the opening of DC's new cinematic universe.
Corenswet and Brosnahan to star in Superman: Legacy
David Corenswet is best known for Ryan Murphy series 'Hollywood' and 'Payton Hobart's Choice'. in the pearl. He will play Clark Kent, a reporter for the Daily Planet newspaper, who is actually a visitor from the planet Krypton, fighting evil where Superman has superpowers. The character has been portrayed on the big screen by Henry Cavill, Christopher Reeve, and Brandon Routh.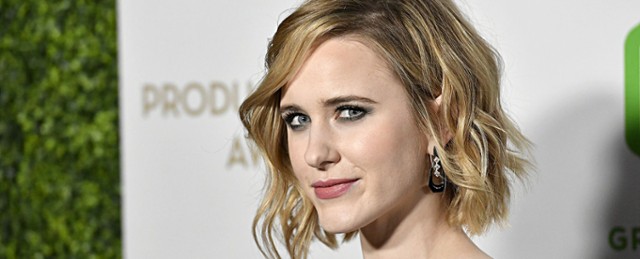 Rachel Brosnahan She, in turn, is a two-time Golden Globe winner, who won an Emmy Award for her leading role in the series "The Marvelous Mrs. Maisel". Brosnahan will play Lois Lane, a journalist who works with Kent at the Daily Planet. Lois Lane's previous roles on the big screen have included: Amy Adams, Margot Kidder, and Kate Bosworth.
Corenswet and Brosnahan beat out a number of nominees for two iconic roles. In the final straight, their opponents were Nicholas Hoult, Tom Britney, Emma Mackie and Phoebe Dynevor.

Of course, this isn't the end of the castings for the movie. Now Gunn will have to choose from among others Superman's archenemy Lex Luthor. Brothers Alexander Skarsgard and Bill Skarsgard are said to be among the candidates for the role.
What do we know about the movie "Superman: Legacy"?
James Gunn wants to get to the set of the first movie in the new vision of the DC Universe in early 2024. the first show The show is scheduled for July 2025.
Plot details are unknown. However, according to The Hollywood Reporter, In this version of the Man of Steel story, we will see a world where everyone is used to seeing superheroes unite in a group called the Authority.
"The Flash" – Trailer
Meanwhile, in cinemas, you can see one of the last productions from the former DC Studios authorities. Watch the trailer for The Flash below:
"Amateur social media maven. Pop cultureaholic. Troublemaker. Internet evangelist. Typical bacon ninja. Communicator. Zombie aficionado."