"The measures concern only four agricultural products – Wheat, corn, rapeseed and sunflower seeds – I come from Ukraine. They aim to ease logistical bottlenecks for these products in Bulgaria, Hungary, Poland, Romania and Slovakia. The restrictions will go into effect on May 2 and will last until June 5, 2023.
The rest of the article is under the video
See also: Hybrid SUV or diesel station wagon? We check which used car would be perfect for everyday use.

during this period Wheat, corn, rapeseed and sunflower seeds originating in Ukraine may continue to be put into free circulation in all EU member states.(j) Other than these five Member States. Products may continue to circulate or pass through these five member states under a common customs transit procedure, or to a country or territory outside the European Union.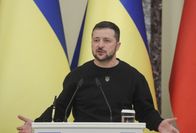 Simultaneously Bulgaria, Hungary, Poland and Slovakia Committed to lifting unilateral actions Concerning wheat, corn, rapeseed, sunflower seeds and any other products originating in Ukraine.

Export of grain from Ukraine
To address the concerns of farmers in Ukraine's neighboring member states, these measures underpin the EU's strong commitment to supporting Ukraine and maintaining its ability to export grain, which is critical to feeding the world and keeping food prices low in the face of the massive challenges of Russia's unprovoked aggression, the European Commission stated.
As added in the communication, these measures are part of the comprehensive support package proposed by UNHCR It will be complemented by financial support for farmers in five member countries and further measures to facilitate grain transit It is exported from Ukraine through solidarity corridors to other member states and third countries.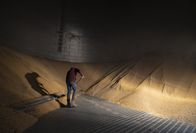 As confirmed Ready to reintroduce preventive measures as soon as the current regulation on the abolition of customs duties on goods from Ukraine expires On June 5, 2023 if this exceptional situation continues.

Rate our article quality:
Your feedback helps us create better content.
source:

"Coffee enthusiast. Troublemaker. Incurable introvert. Subtly charming twitter scholar. Award-winning social mediaholic. Internet buff."