One of my favorite game genres is undoubtedly strategies, i.e. the famous RTS game. I mean, they were popular more than ten years ago, because today they look like medicine, and even worse, the level is not particularly interesting. I will never forget how I spent many hours planning my next moves, keeping a close eye on the enemy's movements. Let's go over the best strategy games I've ever played.
RTS, or real-time strategy in English, and in our fine language, "real-time strategy" is the genre closest to my heart (next to old-school RPGs). My adventure with this amazing game world started as I spent hundreds of hours in Transport Tycoon, then in Rollercoaster Tycoon. Although it may not be classic RTS games that consist of building a base or an entire army in order to defeat the enemy, it does require a tactical approach, strategy and above all patience. The best and most important mechanisms and valuables are unlocked after some time. To this day I play Transport Tycoon thanks to a fan mod called "OpenTTD", which has already replaced the graphics or models, because the originals cannot be used due to licensing restrictions (unless we have access to the full version of the game from 1995). I had a great time, and the game never gets old in terms of sheer fun to play in my opinion. Until now, I am discovering new ways to earn more and move raw materials or people more efficiently.
Best strategy game I've played in my entire life? I have a big dilemma here
I've heard some opinions that Warcraft III was the last great RTS game to hit the market. However, that was 2002, and although many worthy representatives of the genre have come out since then, I don't remember going back to any game quite like the third Warcraft. For me, it's an absolutely perfect game, and even though it's moved up the chart a bit after so many years (but still has a great atmosphere), the mechanics, the plot, and the very concept of fun have remained completely timeless. Blizzard tried some combinations and unleashed a monster called "Reforged" but I don't want to bring up that crap. A massively failed attempt to resurrect an item that doesn't need to be touched at all, just an update to add support for higher resolutions and newer operating systems.
Warcraft III was amazing in many ways. The stories of the main characters, their thoughts and motives, as well as the eternal struggle between good and evil, people with orcs or undead with elves, were excellent. Another thing is that the basics of the genre are perfectly implemented in this title. Expanding the base, while simple, commands immediate action. Individual units had specific weaknesses, but also strengths that worked perfectly in multiplayer competition. The atmosphere of the World of Warcraft is absolutely a masterpiece. I remember meeting friends in Internet cafes who paid 5 zlotys an hour to play the third Warcraft. At that time, we teamed up with two people and we could spend whole days in these cellars. Recently, while in London, I saw such game cafes where you can order a drink and snack and sit at one of several powerful computer terminals to play online. I miss things like this in Poland, and although everyone has consoles or a computer at home, this atmosphere of going out and playing freely for a few hours with a purpose is absolutely unmistakable.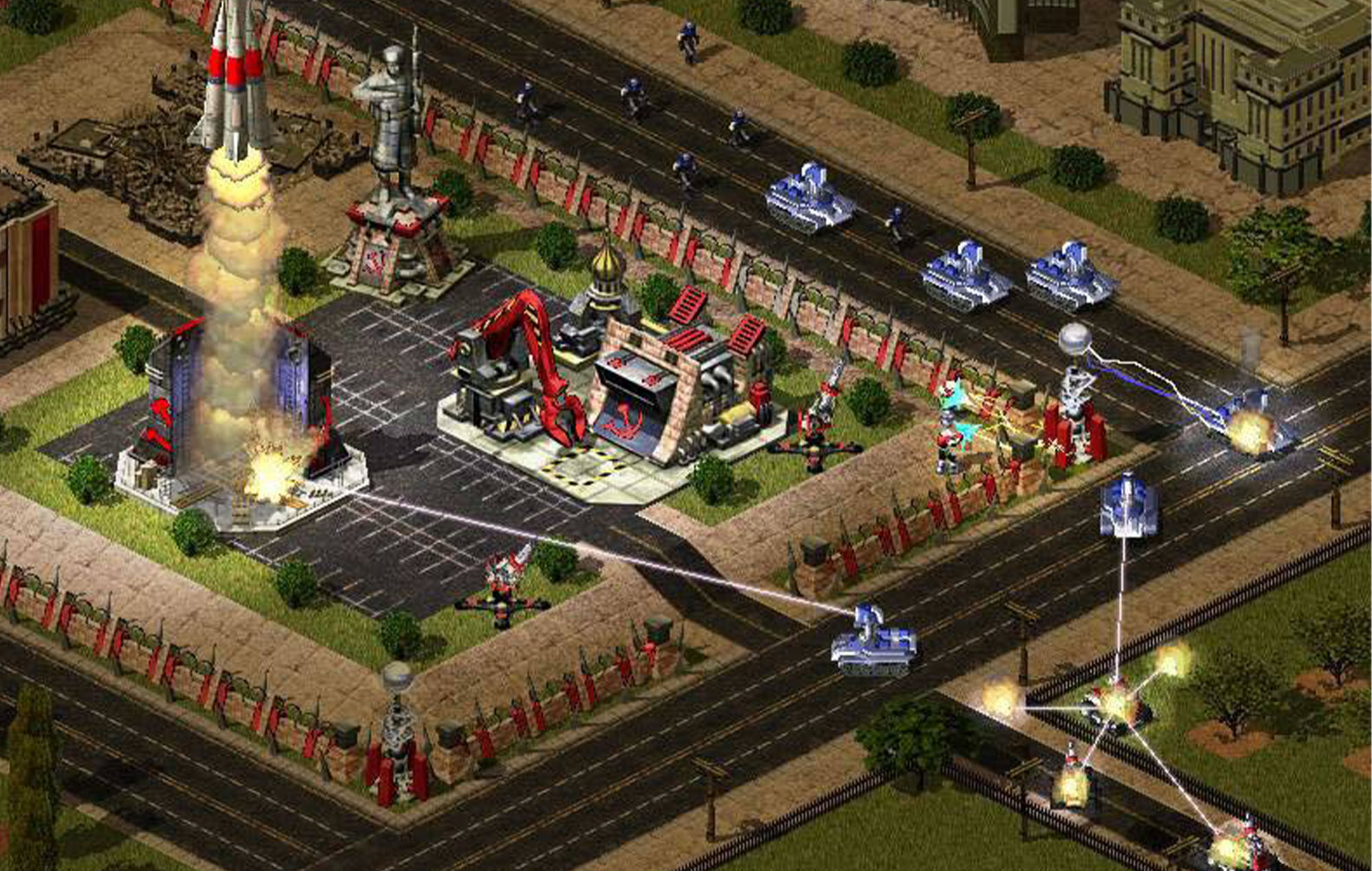 It's Warcraft that I would put first in my personal ranking, but I'm not going to stop there. I also liked the entire Command & Conquer series, especially Red Alert 2, which in my opinion was very exciting. Expanding the base itself was a lot of fun, but discovering new units was also very interesting because they turned out to be much more powerful and could greatly affect the course of the game. Red Alert 2 also had a great soundtrack and an excellent premise with real actors, which I still have in my head, even though I haven't played that title for a long time. But I've spent hundreds of hours with it, campaigning regularly and then competing in regular skirmishes. Command & Conquer: The Generals was equally amazing to me, with different elements coming into the action. Full 3D physics, advanced physics, a lot of details and details, and a great atmosphere of the fight against terrorism, which began in 2001 with the attack on the World Trade Center, have already appeared here. Generals is clearly created somewhat on the basis of these events, while also providing very interesting mechanics.
Of course, I can mention Age of Empires II, Starcraft II, Supreme Commander or Company of Heroes in one breath, because each of these games left me with only positive emotions, but these situations I no longer remember with tears in my own eyes. The eye, like the third Warcraft or Red Alert 2. And what will we find today? In the coming months and years, even silica will show up, which is an interesting mix of RTS and FPS. There will also be Age of Wonders 4, new Settlers (by the way, I played the first parts for a long time), Company of Heroes 3 (which I had the pleasure of reviewing recently) and Frostpunk 2, but these titles are going to try to revolutionize the genre. ? I don't think so, although I don't feel like commenting on games, I haven't had a chance to check out yet. What I do know, however, is that there won't be a single RTS version released in the near future that can make my heart beat faster, which is undoubtedly sad news. Still, I'm glad to be back in Warcraft and for now, even though it's been over 20 years, I'm still having a great time. I'm waiting for your favorite RTS in the comments. Speak soon!
"Prone to fits of apathy. Introvert. Award-winning internet evangelist. Extreme beer expert."