DC Movie #12
As Marvel faces its first serious crisis in the fifteen-year history of the universe, DC won't have to try too hard to cheer viewers into the world of superheroes. But the DC Universe has had its own problems piling up since its inception, making the latest fight between Marvel and DC more like a race of ancient turtles than a spectacular, thrilling superhero showdown. However, it's a good thing that DC responded to the MCU's failure in the form of Ant-Man III with their own suggestion. It's a pity that it was Shazam Part 2, of which Part 1 stood out favorably against all products of this type, regardless of camp. Unfortunately, this time we're only talking about a generic movie that doesn't contain an ounce of originality.
Two years have passed since the defeat of Dr. Sivan (Mark Strong), and Billy Batson's (Asher Angel) new family has dealt with the various threats facing the people of Philadelphia with varying degrees of success. But Billy has his own problems as he will soon be eighteen and will not be under any supervision, which means he can be kicked out of foster care at any time. That's why, as Shazam (Zachary Levi), he wants to spend every moment with his brothers and sisters who have similar powers. Meanwhile, the daughters of Atlas find themselves in the human world to recover the power stolen from their father and restore their world to its former glory. To this end, they intend to find an ancient artifact, and defeat Shazam and his family along the way.
I don't understand DC's decision to drop everything audiences loved about the first Shazam and make it just like every other movie in their universe. A slightly darker color palette, fewer references to pop culture and no one would even guess that this is a different movie than last year's Black Adam. The first Shazam movie primarily featured a mix of typical superhero cinema with true comedy. The atmosphere of humor and family, which made the main character a normal person, although he has superpowers, made the film create its own unique style. So it's ridiculous that when DC and Warner Bros. For once something better came out of Marvel, in continuation they decided to throw it in the trash and make a movie like Generator.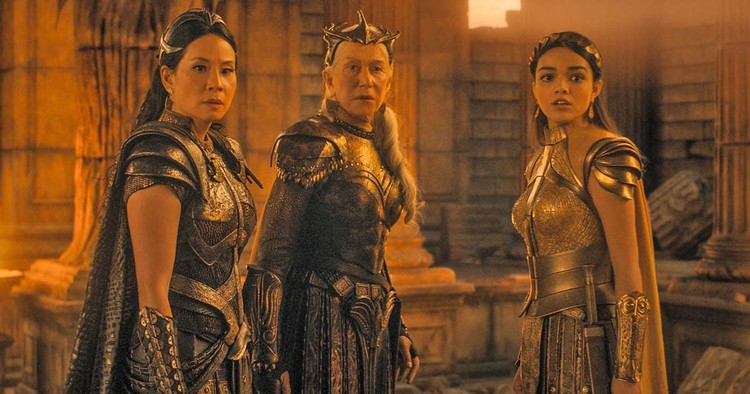 The second part of Shazam is full of action, not giving its heroes a moment's rest. They have just saved dozens of people from a bridge collapse, and now they must save the entire world from the evil sisters in Greek mythology. And even when there are interesting threads, like Billy's fear of growing up and losing his family, the creators don't devote much time to it, only to suddenly return to that thread in the final battle, which has no emotional force or all. Most importantly for hero development and the story itself, which can raise the stakes of a major duel. Unfortunately, the rest of the family is also left out and Freddy can only count on his own little plot, though it's not particularly interesting and similarly disappointing due to the lack of any complexity.
"Amateur social media maven. Pop cultureaholic. Troublemaker. Internet evangelist. Typical bacon ninja. Communicator. Zombie aficionado."