The third part of the adventures of Ant-Man has been shown in cinemas for six weeks, but the revenues for the following days are not satisfactory to Marvel and if a miracle does not happen, the production will take a heavy toll on the studio. Although the film marked the 17th-highest opening for an MCU production, grossing $106.1 million, in its second weekend Ant-Man and the Wasp: Quantomania infamously set the record for highest drop in receipts in the history of the universe. On subsequent weekends, the declines were a little less, but the film has only managed $209.8 million in the US market so far, making it only the 24th highest grossing MCU production (out of 31 films). In other markets as well, Ant-Man 3 quickly began losing viewers to the competition and worldwide production grossed just $464.8 million.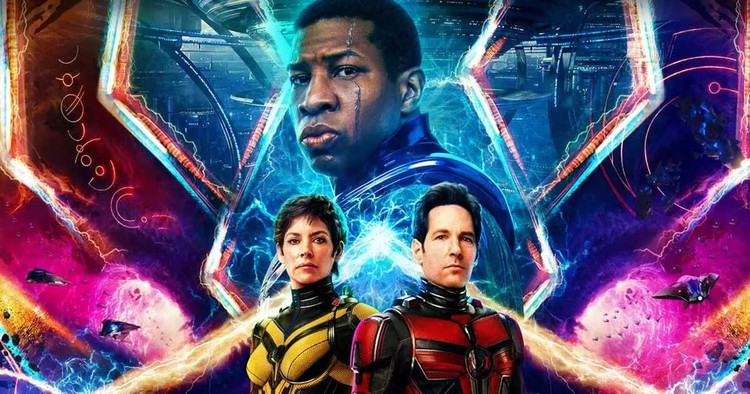 Ant-Man and the Wasp: Quantomania will cost more than $100 million
That's less than the first Ant-Man ($518.8 million) and Ant-Man and the Wasp ($623.1 million). The latest Marvel movie will struggle to reach $500 million in worldwide revenue, which is definitely not enough to cover the $200 million in production and $100 million in marketing.
The results for Ant-Man and the Wasp: Quantomania are also disappointing due to the studio's previous films earning so much more. Black Widow ($379 million), Shang-Chi and the Legend of the Ten Rings ($432 million), and Eternals ($402 million) all debuted during the pandemic, so their results are hard to compare to other MCU productions, especially since Black Widow was made available. for an additional fee on Disney+ on the day of theatrical release. However, Doctor Strange in the Multiverse of Madness ($955 million), Thor: Love and Thunder ($760 million), and Black Panther: Wakanda in My Heart ($854 million) managed to draw audiences into theaters and turn a profit on Marvel.
Variety estimates that Ant-Man and the Wasp: Quantomania would need to earn about $600 million to break even. Thus, with current projections, which do not give the film a chance at even US$500 million in worldwide revenue, the production will result in losses of more than US$100 million. For Marvel, this is already a signal for change, which is why some films planned for the next few years may be delayed, so that the elements most criticized by fans, such as special effects or stories, are properly improved to keep viewers satisfied.
There's no doubt that viewers weren't happy with Ant-Man 3. Fans of superheroes are deeply drawn to these stories, and it helps when the films come together, which was evident almost throughout. That wasn't the case here, said David Gross, president of Franchise Entertainment Research, a consulting firm.
"Amateur social media maven. Pop cultureaholic. Troublemaker. Internet evangelist. Typical bacon ninja. Communicator. Zombie aficionado."