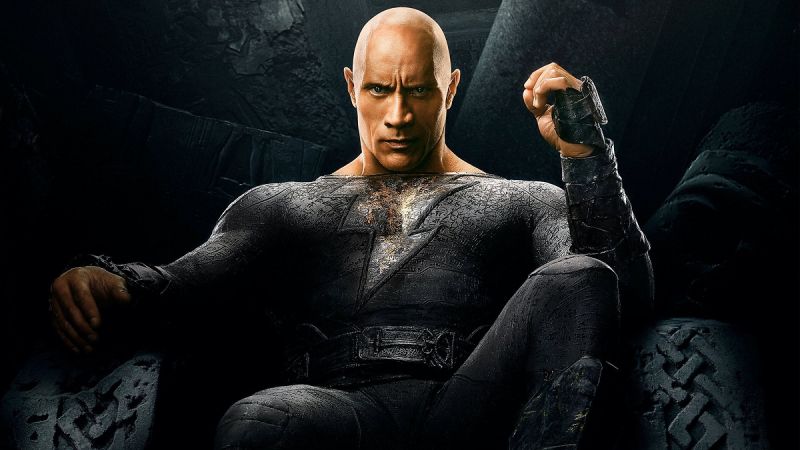 Illustrated press materials

Black Adam 2 The Won't Rise sequel has been officially put on hold by the heads of DC Studios and the DCU James Gunn And the Peter Safranwho are still in the process of planning the universe for the coming years. To date they have canceled plans to Man of Steel 2 and the return of Henry Cavill as Superman and Wonder Woman 3. right Now Black Adam 2 It is another project that was not considered in the first phase of building the universe.
Black Adam 2 will not be made
Dwayne Johnson has officially released a statement confirming that he has spoken with James Gunn about this and they have agreed that the Black Adam character will not be part of the first phase of storytelling in the new DCU. However, he confirmed it Along with DC, they agreed to explore options on how best to use the Black Adam character in future projects.
James Jean also commented on the situation, confirming that there is no truth to the rumors that say that Dwayne Johnson You will never play Black Adam again. He wrote that he loves The Rock and looks forward to working with him soon.
Let us remind you that Black Adam was and still is Dwayne Johnson's great passion in life. He worked 15 years to bring this character to the cinema screens. However, the modest financial results of the show, which according to reports will be a loss for Warner Bros. , may have stimulated a change in plans for the future in relation to this superhero. Interestingly, according to THR, the film's budget was increased from $190 million to $260 million through 20 days of reshoots. They were necessary because, according to the portal's sources, the original editing received disastrous viewership ratings during test screenings.
"James and I have known each other for years and have always cheered each other on. That has not changed and I will always be rooting for DC (and Marvel) to win. These decisions by James and DC executives represent the vision for the DCU through their creative perspective," Dwayne wrote. Johnson.
Black Adam⚡️ pic.twitter.com/b7ZbCJZxBw

— Dwayne Johnson (@TheRock) December 20, 2022
Love @TheRock & I'm always excited to see what he & Seven Bucks do next. Can't wait to collaborate soon. 🙏 https://t.co/NLwRqBVkd1

— James Gunn (@JamesGunn) December 20, 2022
At the moment it is not known when Black Adam will return to the DCU, but statements from both men indicate that it will, but not now and not in the movie Black Adam 2.
James Gunn also revealed on Twitter that in January 2023 they will be officially announcing the first of the new DCU projects.
The new Superman – the candidates for this role
Dwayne Johnson will remain with the DCU, but Henry Cavill will be replaced by a new actor. Here are our candidates.
Source:
thehollywoodreporter.com
"Amateur social media maven. Pop cultureaholic. Troublemaker. Internet evangelist. Typical bacon ninja. Communicator. Zombie aficionado."