message
Hardware and software
October 23, 2023, 3:00 pm
author: Carol "KGodlewski" Godlewski
Which manufacturers should we pay attention to when buying a smartphone? Repairing devices of some brands is difficult because there are very few parts, and it is worth taking this into account before choosing a model.
Image source: Alex Green/Pexels
I
When choosing your dream smartphone, you should primarily care about specifications, price, features and appearance. Nowadays, people are not guided by failure rates because they have no way to check it before making a purchase. It turns out that There are smartphones on the market that can be very difficult to maintain. These difficulties will of course be caused by parts that may be missing.
Manufacturers leaving Poland?
The after-warranty market has major problems obtaining spare parts for brands that we don't often see on store shelves or don't exist at all.. We have a lot of such manufacturers, because some companies withdrew from Poland and sold their devices through unofficial sales channels, for example AliExpress. We are talking here, among others, about Meizu, Doogee and the Vivo brand.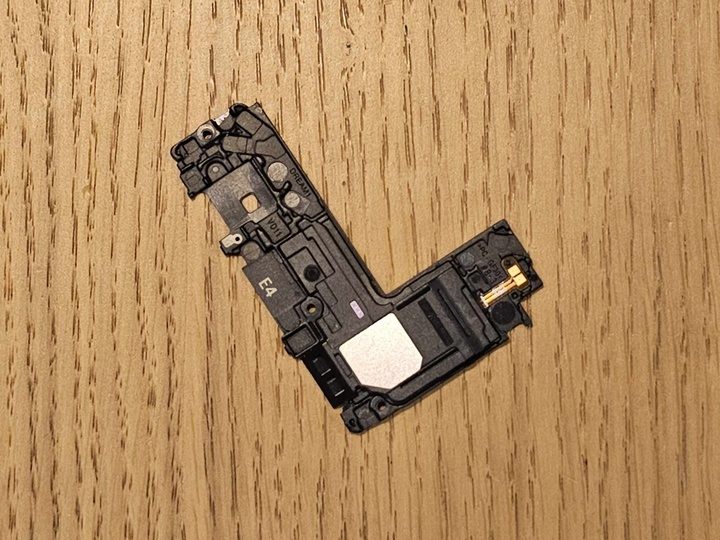 As long as everything is working, we often don't think about parts availability. However, this determines whether we will be able to repair our smartphone. Source: private.
When we go to post-warranty services, we hear only one thing: spare parts for these brands are difficult to get. This mainly concerns displays, battery covers and motherboards. Customers who wish to eliminate a specific fault should take into consideration that the telephone service will have to order the replacement part, if one is available. Sales of the above brands are not very impressive (if so, the manufacturer probably would not have abandoned official sales), which is also associated with low demand for spare parts.
Sales in official electronics stores – service contracts provide support
Of course, brands without official support for the service can still be purchased from popular electronics stores. The shortage of parts does not scare away the big players in the market who will always find a way out of the situation. The introduction of a new product (even if without warranty service) in any sales network involves signing appropriate commercial agreements with suppliers who insure the seller in terms of spare parts, service or other solutions that are more economically advantageous. By knowing which models will be sold, you can equip your phone with specific parts available in the Chinese market.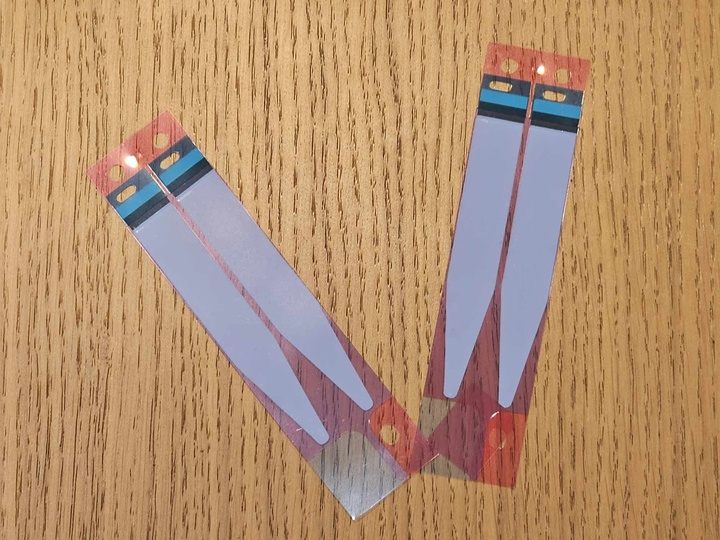 Battery stickers. Source: private.
With this service, the chain makes sure that the sale of goods is not at risk. Sometimes it happens that service support for products coming from Poland does not make sense. It all depends on your interest in the product. If it's not too big, then The simplest solution in case of a customer complaint is a cash refund or replacement of the product with a new one.
Customers whose two-year vendor liability has expired are left without support. In the event of a failure (including user error), the only recourse for phones that are out of warranty is to seek help in the service market or purchase a new smartphone. However, when we go to different repair points, we may be surprised when the staff tells us that the waiting time for spare parts for this particular model is 30 days because they are not available immediately.
Recycling will help make it easier to obtain phone spare parts in the market
However, spare parts can be obtained not only from wholesalers, but also from recycling. Of course, these are small components that can be taken out of old phones. These parts are damaged speakers, microphones, charging connectors, motherboard connectors, or screens (with cracked glass). Specialized remanufacturers recover the relevant parts, which can then be resold. Unfortunately, most cases mainly concern more popular brands such as Samsung, Apple or Xiaomi.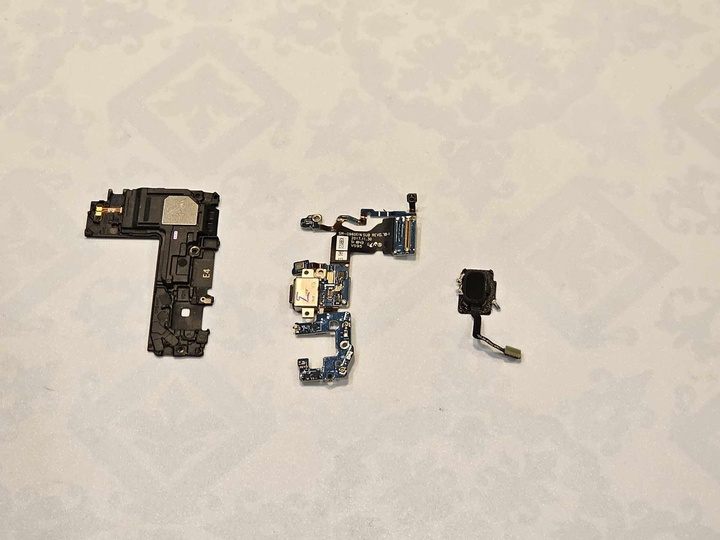 Sometimes recycling is a good source of spare parts. However, the model must be popular enough. Source: private.
If Meizu or Doogee smartphones are not very popular, you cannot count on restoring the most valuable elements of used devices. then The parts will only be available in the Chinese market. There is a long wait to bring them to Poland, which often discourages them from making paid repairs. Let's remember that obtaining components from China also involves logistical costs, especially if we are talking about a single shipment containing a small item, for example a speaker or microphone.
"Prone to fits of apathy. Introvert. Award-winning internet evangelist. Extreme beer expert."