Liverpool lost another Premier League match this season. This time the "Reds" had to admit the superiority of Brighton, who won as much as 3: 0 (0: 0).
Liverpool struggled from the start against Brighton. The Seagulls could have taken the lead in the eighth minute, but Mars' shot was brilliantly saved by Robertson.
However, the "Reds" found it difficult to get into the right position, because the rivals continued to press hard, which ended in a continuous series of losses. In addition, there were yellow cards, because after the first 30 minutes Henderson and Matip had already received warnings.
As if that weren't enough, in the 41st minute, Alisson was awarded a penalty. The Brazilian was knocked out the previous March, but the video assistant referee saved him the match after the Englishman shot offside.
After changing the two teams, Liverpool's situation has not changed for the better. Conversely, Klopp's players looked more broken, while Brighton were throwing their machines into more gear.
In the 47th minute, Matip lost the ball, which Mewe immediately took advantage of. Mitoma had the ball, and Brighton had a 5v2 situation, which was converted into a goal by the highly visible March.
A moment later, the situation for the "Reds" became tragic, because the Englishman scored his second goal! This time, he took advantage of the weak pressure of the opponents, who allowed him to receive the ball and make an accurate shot.
In the 80th minute, Liverpool could have closed the gap, but Gakpo – the Anfield club's newest signing – lost the duel to Robert Sanchez. In response, Welbeck flashed, who in the 82nd minute finished the destructive action and in an amazing way pushed the ball into Alisson's goal.
In the end, Brighton won as much as 3: 0 (0: 0) and is currently in seventh place in the table. Liverpool have dropped to eighth place – and are now 5 points behind fifth-placed Tottenham.
thirty

Date
January 14, 2023 | 4:00 pm
(accomplishment)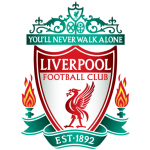 "Bacon scholar. Incurable social media ninja. Professional travel aficionado. Beer buff."